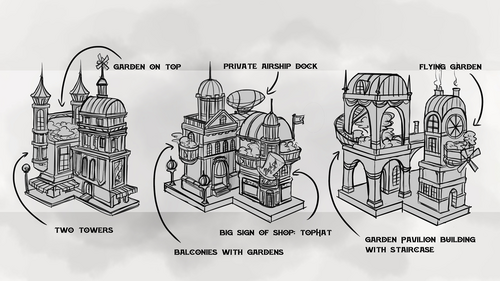 The noble houses are a class of buildings with very specific needs. They will yield a ton of bonus points when placed near cultural facilities such as museums or decorative assets like pretty fountains. On the other hand, they will drastically lower your score when built in close proximity to noisy factories or marketplaces. After all, nobody pays a grand for not getting a proper snatch of sleep.
So let's have a look at some of that luxurious property available in Helios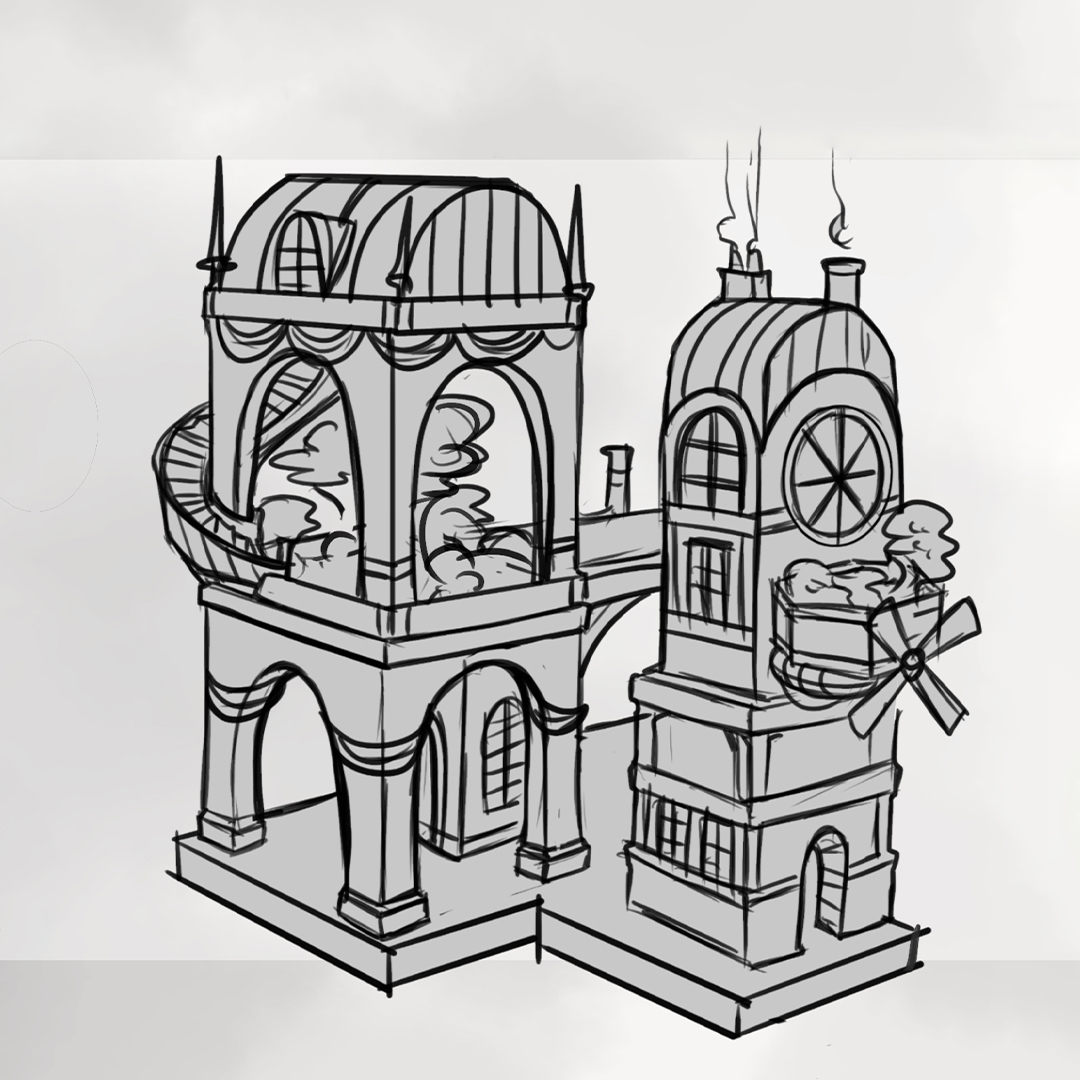 The newcomer
Treat yourself to this two-unit beauty with a large balcony and an atrium that offers a stunning view over the neighborhood. It's many large windows provide direct sunlight at any time of day. If you're new to high society, this is a great starter package!
(Wind turbine sold separately)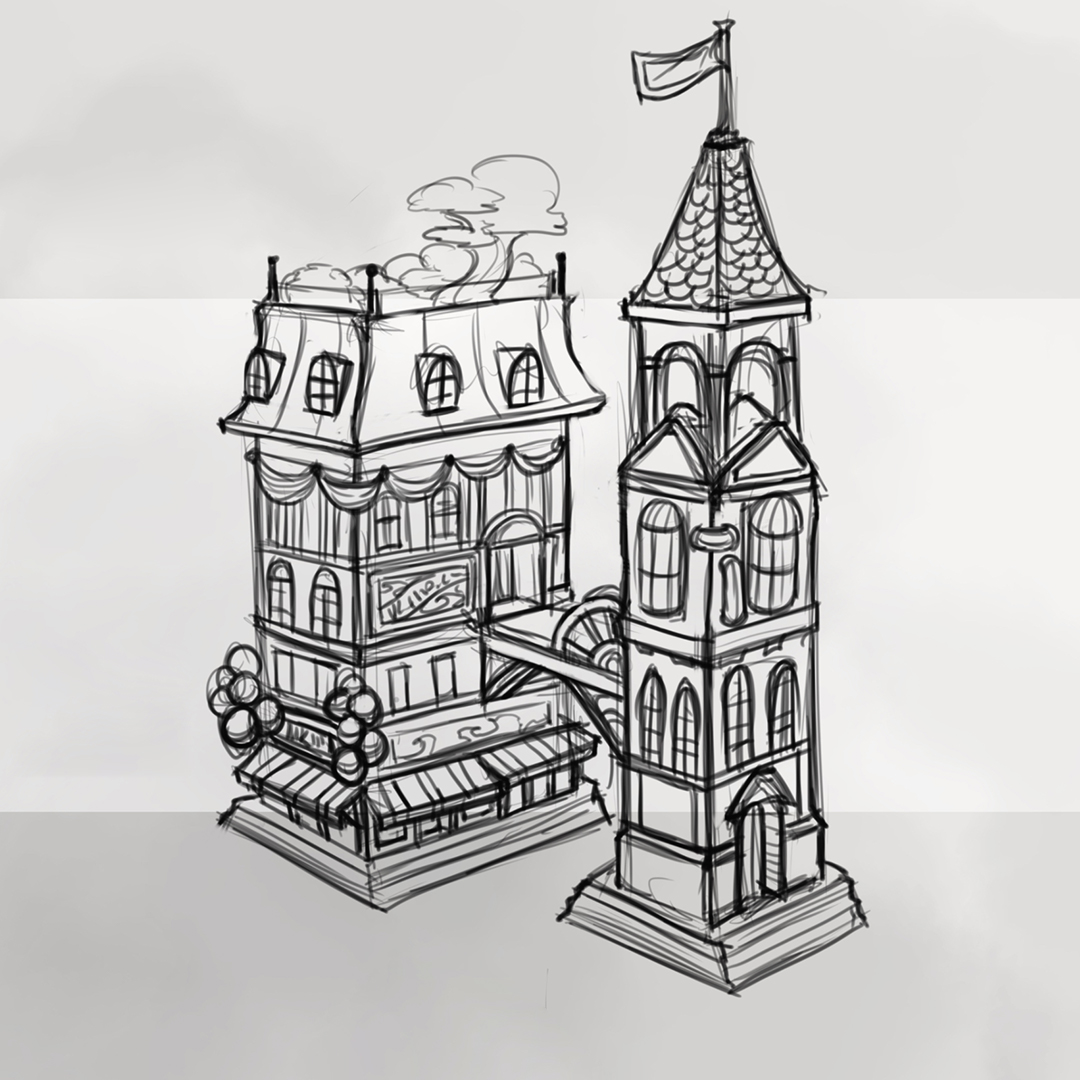 The social climber
Let's admit it: the thought alone of having a drawbridge leading to your apartment is ridiculously enticing. But your visitors will be impressed as well, as they pass through the foyer, up the stairs and then see the majestic high building in front of them. You've earned it, so go buy it!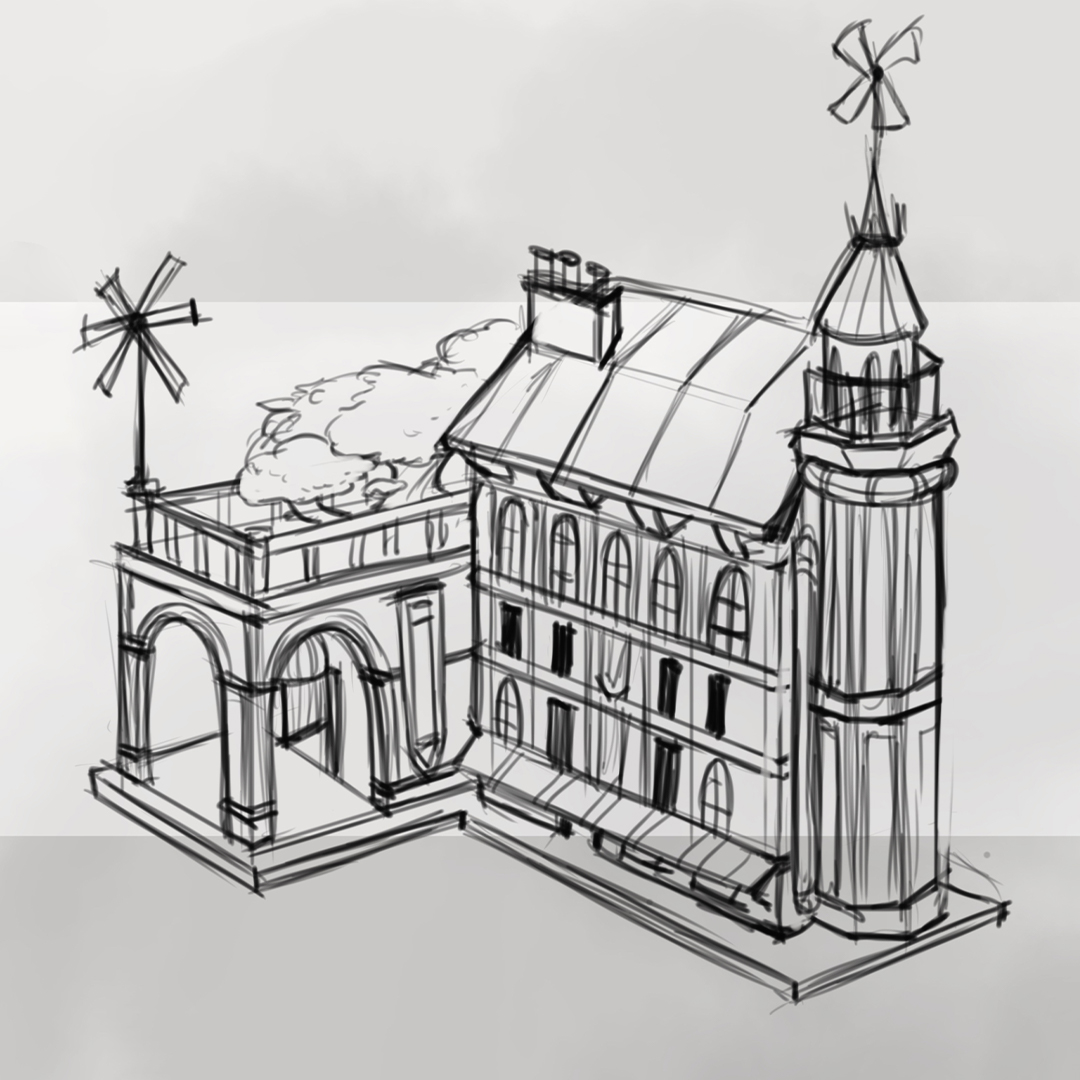 The tremendous tower
If a balcony and an atrium don't satisfy your requirements, then we have something for you! This mansion offers four floors with plenty of beautiful windows and a dedicated foyer where you can receive visitors in an appropriate setting. But in order to really stand out of the noble class, you need no less than your personal tower to have the overlook over neighbors gardens that you deserve!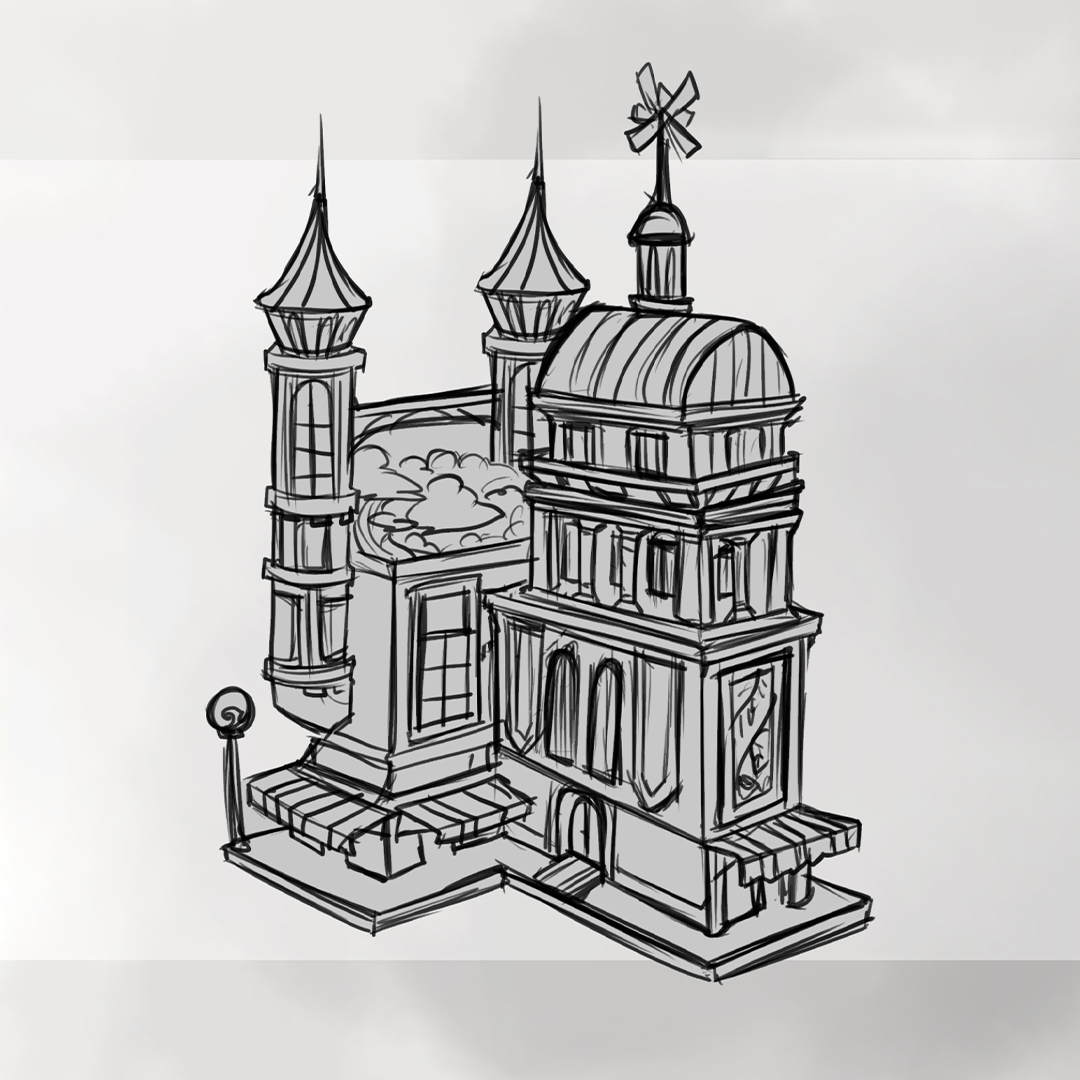 The two towers
Unfortunately, local laws on Helios limit maximum tower height. But fear not, for we've got you covered. If you're all about conveying status, then one tower is simply not enough. That's why this house features two of them with a nice garden terrace in between. The perfect place for a nice cocktail party with your fellow noblemen, isn't it?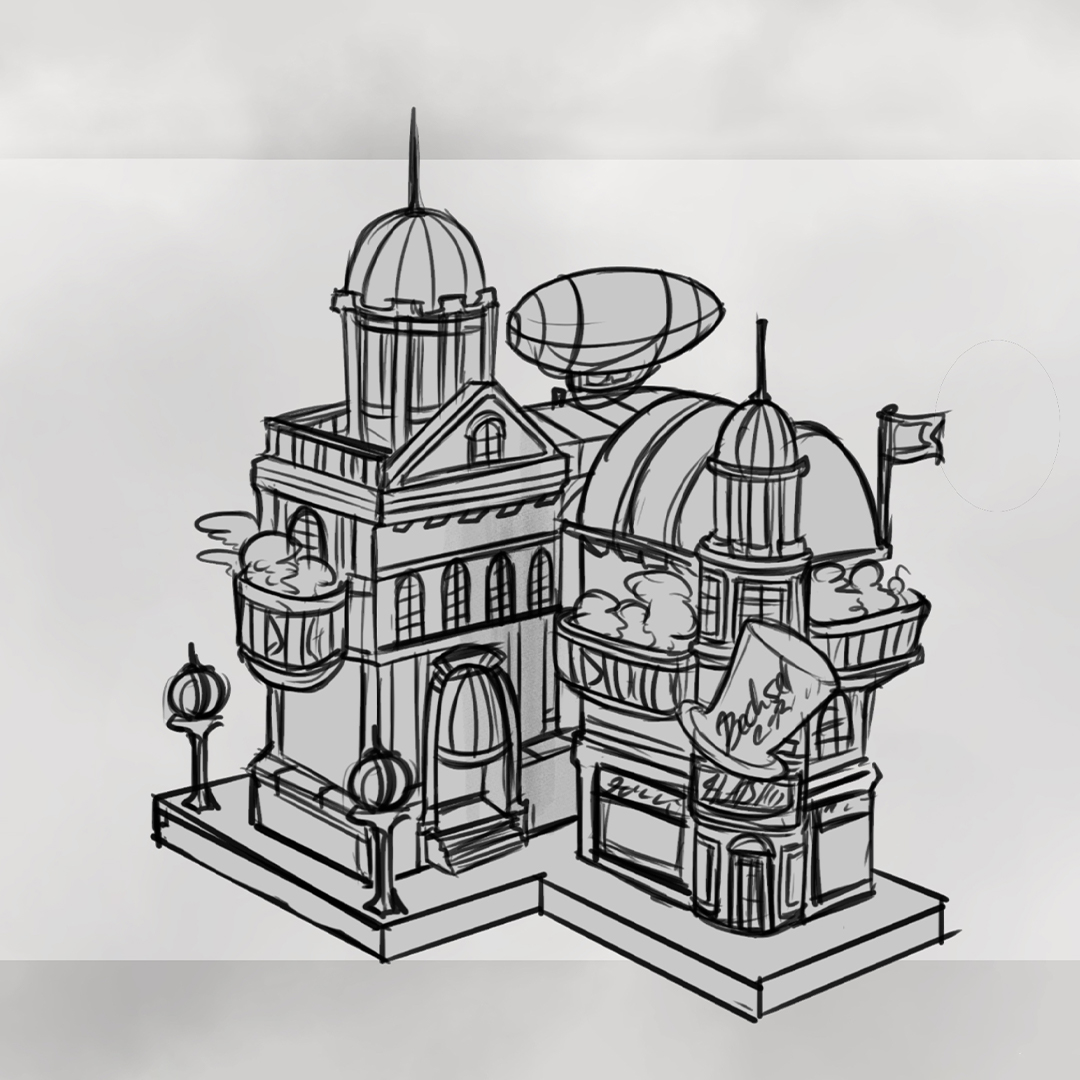 The globetrotter
If towers don't satisfy your crave for status, you should consider purchasing this marvel. It features top-notch steampunk architecture, a classy in-house shop, balconies with gardens and a private airship dock on top so you can comfortably travel to your heart's content. And to be honest, as a wealthy citizen you shouldn't have to walk the streets like the average joe.
We hope to have provided you with all the information required to make the perfect choice!