Early Access: Update 3 OUT NOW!
---
Version 3 of Helios public early access is out now!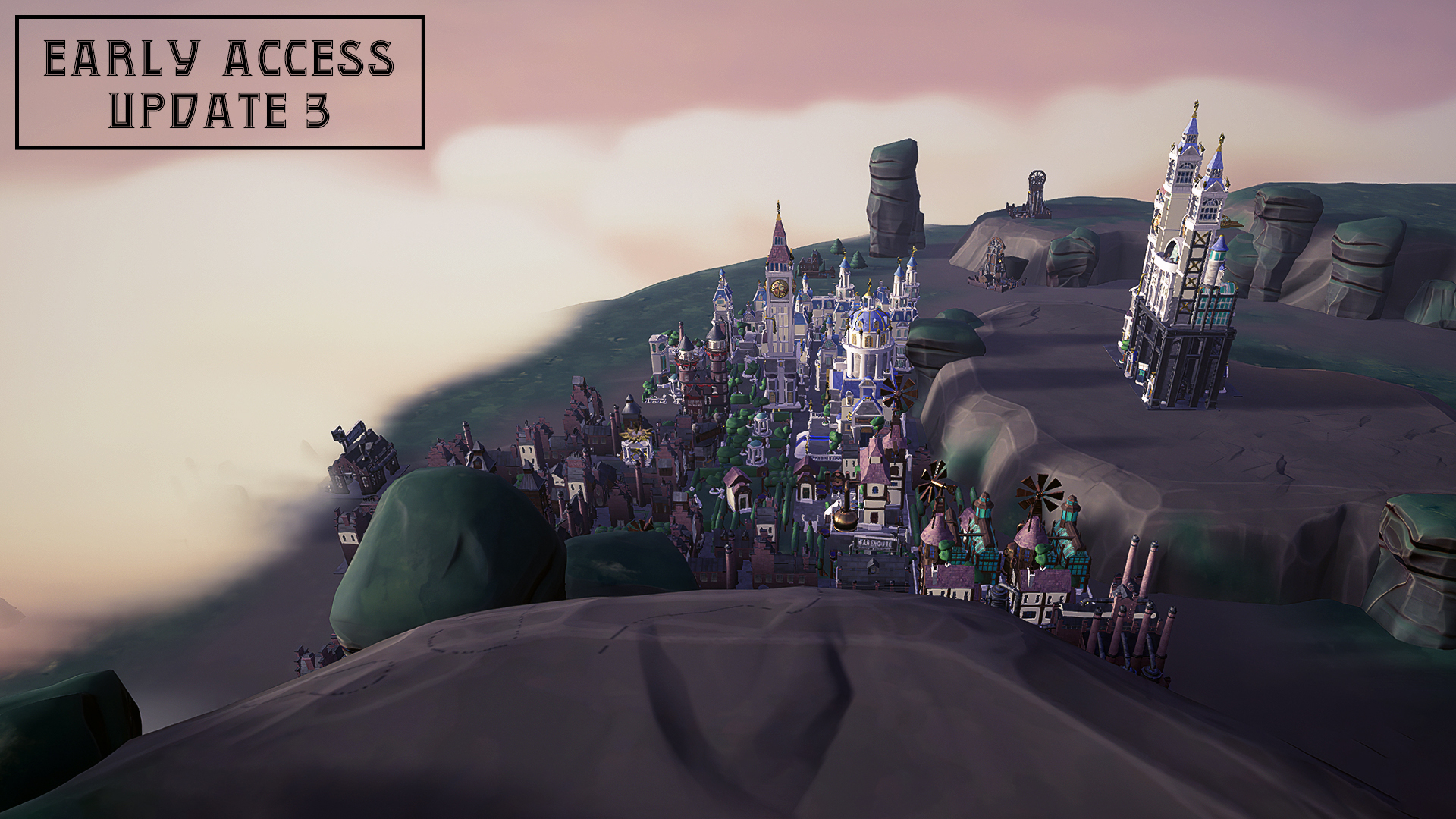 You can now download the latest build right HERE.
This version includes whole host of new additions and refinements:
All buildings are now implemented in their full beauty.
New animations on buildings make your city come to life.
Islands are now textured. Death to coder art!
More environment assets like trees, rocks and mines.
Flying airships circle around Helios and bring new people to town.
Refined HUD with new, highly satisfying animations.
Balanced building values, deck requirements and probabilities.
Two new music tracks to push you even deeper into the world.
A first batch of SFX. And more coming soon!
Please tell us what you think in the comments section so we can further improve the game. We love your feedback!
We hope you now enjoy playing Helios even more!